ROCKFORD (WREX) — Scattered showers make their way into the area tonight before another round of strong to severe thunderstorms make their way through tomorrow. Summer returns before we finally get a real taste of fall. 
Showery evening: 
After a quiet start to Saturday, we are seeing temperatures settle into the mid to upper 70's and a gusty southerly wind at times.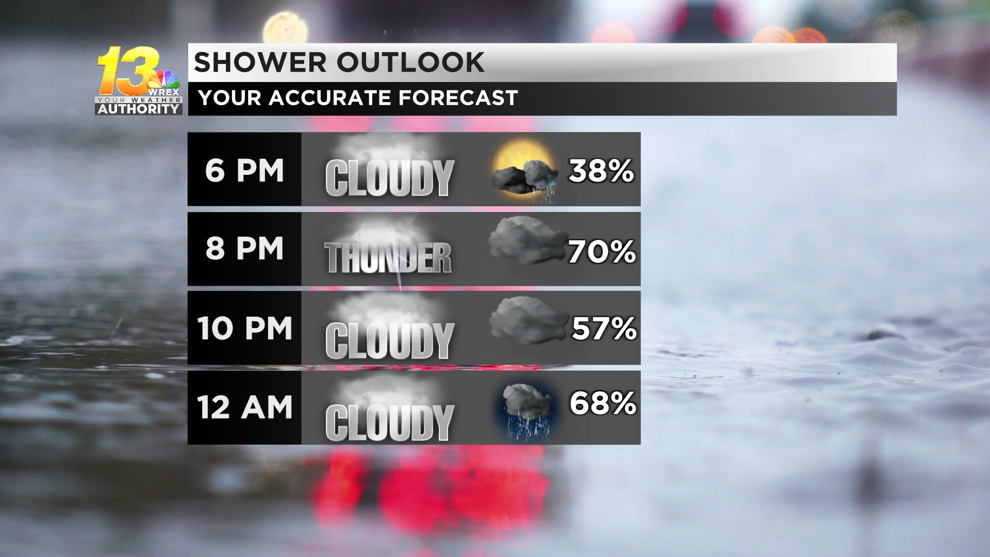 Clouds have taken over the skies, scattered showers will continue into this evening showers become more widespread overnight tonight with temperatures in the upper 60's tonight and into Sunday morning.
Stay weather aware into tomorrow afternoon and evening as another round of showers and strong storms move into the area. 
Stormy Sunday:
Sunday starts dry with partly sunny skies. Sunshine will allow temperatures to warm into the low 80's for the highs. Just like today, clouds increase, and storms make their way into the Stateline.  
Showers and thunderstorms that do develop across the area Sunday evening starting between 6 p.m. to at least the early morning hours of Monday.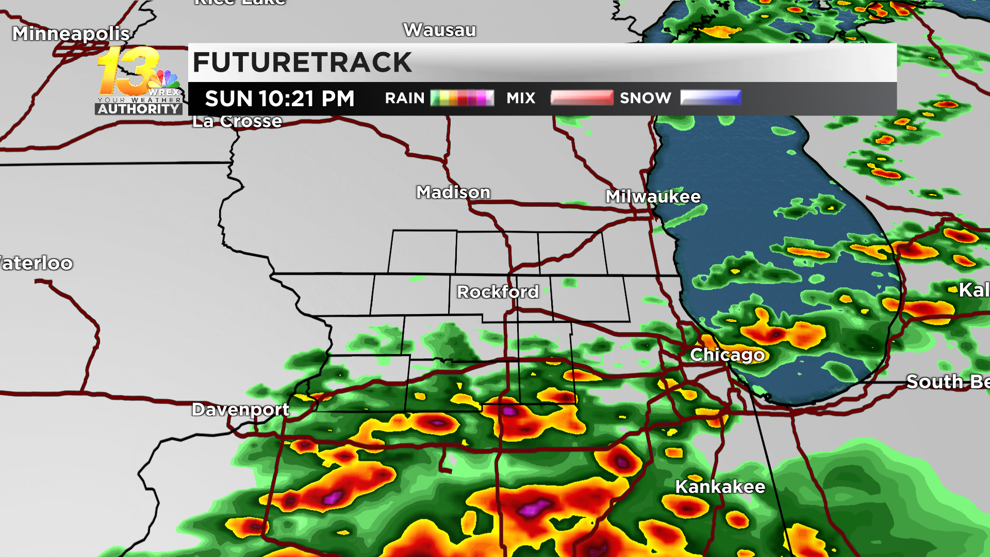 Any showers that do develop could become strong with the potential of damaging winds, hail and heavy rainfall. Because of these threats, Whiteside, Lee, Ogle, and DeKalb Counties are under a level one on a scale, of one to five, for severe weather on Sunday.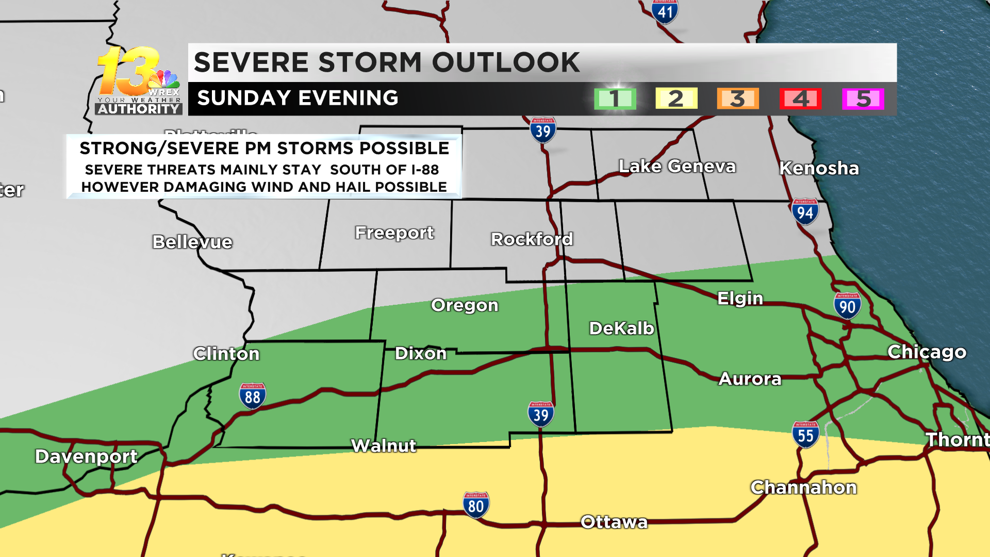 Level two remains slightly to our south but could move north or even farther south as the evening progresses. Meanwhile the counties closer to the IL/WI border remains quiet with hit or miss showers. 
Rain lets up before sunrise Monday so expect to see a wet road for the morning commute. 
The week ahead: 
Sunshine and warmer temperatures return for the first half of the week, however for Monday temperatures remain a touch cooler. in the low 80's. Tuesday and Wednesday summer like air returns to the Stateline with temperatures in the mid to upper 80's to low 90's possible!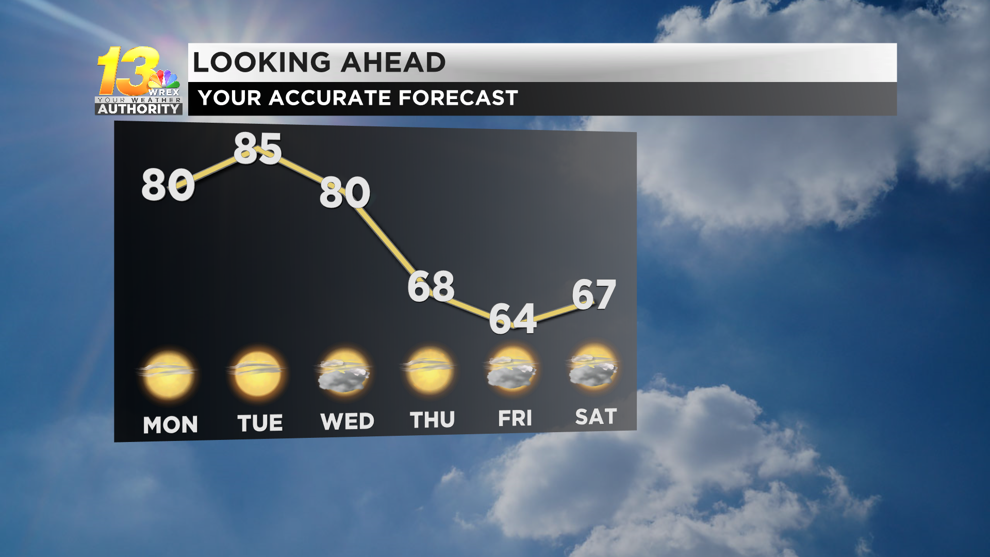 There is a slight chance for a shower or thunderstorm daily but most of the area stays dry heading into the middle of next week.
The pattern change happens on Wednesday afternoon to Thursday morning as a cold front moves in, this will drop our temperatures and really start to get a crisp fall feeling in the air. Temperatures into the end of the week will certainly feel like fall as they struggle to reach the 70's.