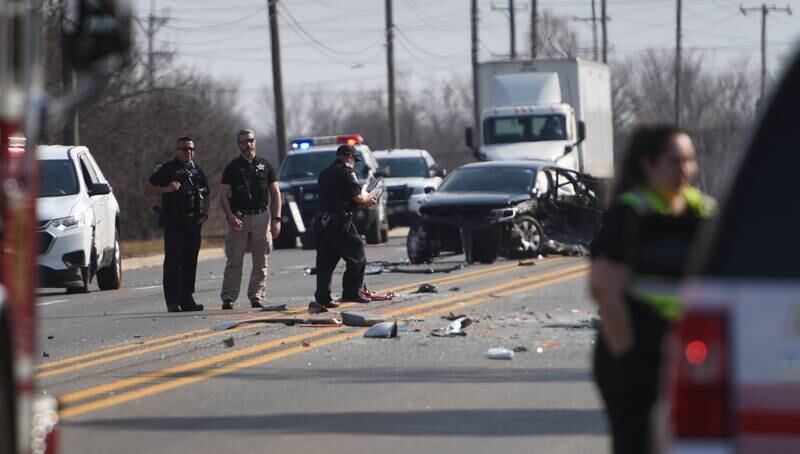 BATAVIA – Police identified the two people killed in a Kirk Road crash Monday as Violette Uwumuremyi, 50, and Anastasie Nyiramanyenzi, 58, both of the 800 block of South Lake Street, Aurora, according to a news release.
Uwumuremyi was the driver and Nyiramanyenzi was the passenger, the release stated.
The preliminary investigation, which included eyewitness testimony and video evidence, indicates that a silver Ford Taurus, driven by Uwumuremyi, was headed northbound in the outside curb lane on North Kirk Road shortly after 1:30 p.m. March 21, the release stated.
Just south of Giese Road, the Taurus made a lane change in front of an semi-truck pulling a trailer. The Taurus' rear driver side struck the front passenger side of the truck, causing the Taurus to lose control.
The Taurus then entered the southbound lane, where it struck a southbound black Volkswagen Jetta and began to roll.
The Taurus was then immediately struck by a silver Ford Escape SUV that was traveling south behind the Jetta.
The Taurus landed on its roof after striking the rear of a fuel-carrying semi-trailer attached to another semi-truck that was southbound in the outside lane.
The Ford Escape lost control and struck the front end of a white Chevrolet Traverse that was northbound on South Kirk Road.
The occupants of the Taurus were found to be deceased upon arrival of emergency units, the release stated.
The driver of the Jetta was a 26-year-old Aurora woman. She and her 1-year-old baby were taken to an area hospital for non-life-threatening injuries. They were subsequently treated and released.
All other involved parties reported no injuries and declined medical treatment.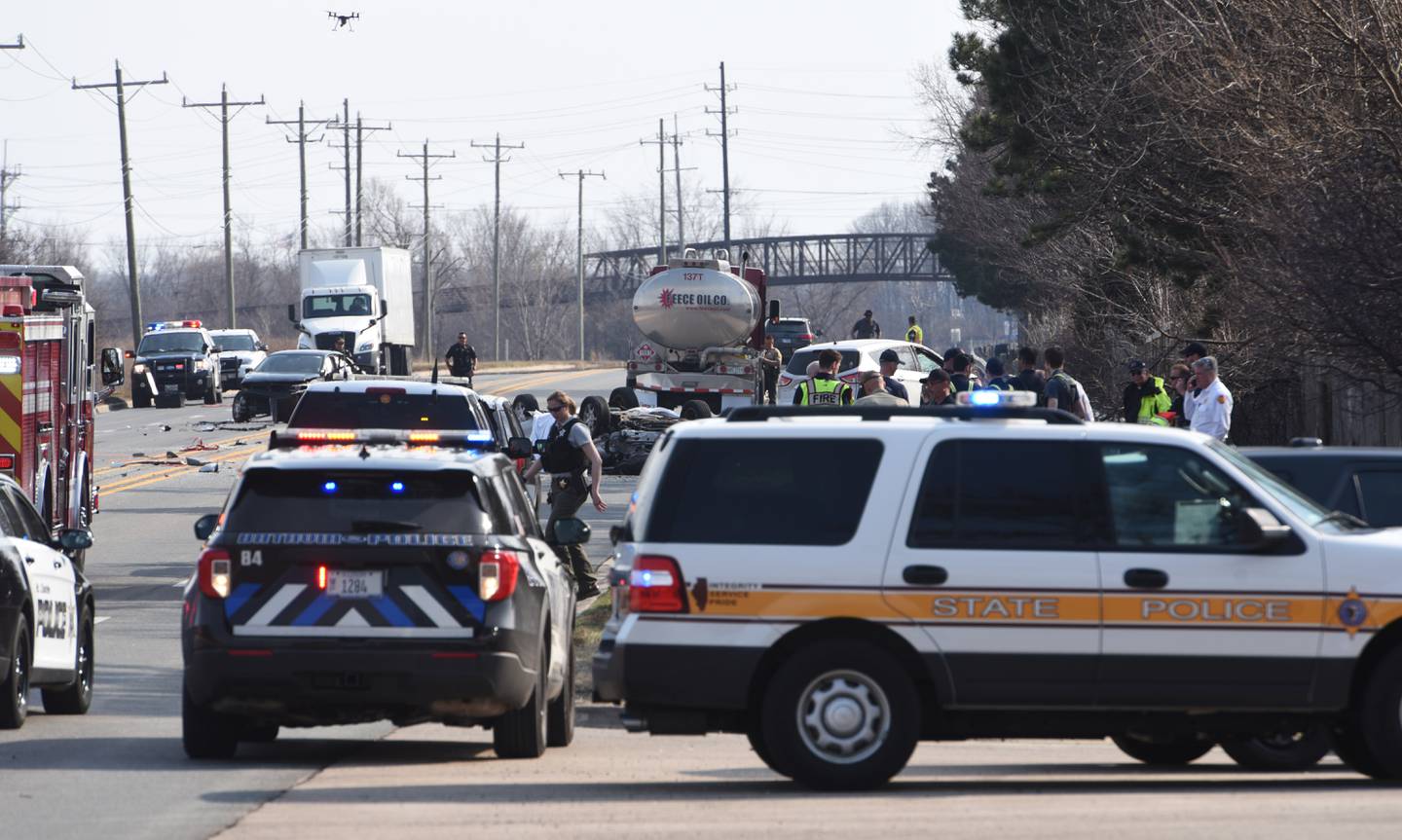 The Kane County Accident Reconstruction Team is assisting with the investigation of this case, which remains open.
Anyone with any information about this crash is asked to contact the Batavia Police Department at 630-454-2500.