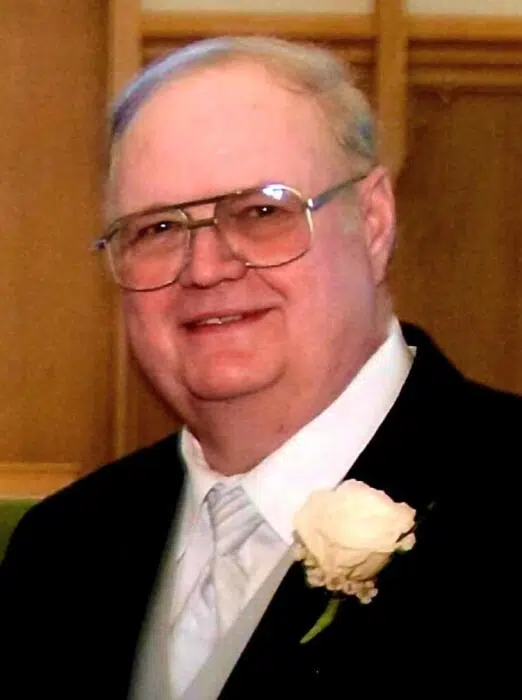 Roger C. Borre, age 74 of Navarino, passed away September 13, 2022 at ThedaCare Medical Center, Shawano; after suffering from lung and heart issues related to Agent Orange.
Roger Carl Borre was born February 8, 1948 to Richard and Doris (Brandt) Borre in Evanston, IL. His childhood was spent in Crystal Lake, IL. At 15, he moved to Fremont, WI, helping his aunt and uncle at Red Banks Resort. He enjoyed wrestling and football at Weyauwega High, graduating in 1966. He then joined the Marines and went to boot camp in San Diego. He became part of India Company, Third Division, Third Battalion, Third Marines, stationed near the DMZ in Vietnam in 1967. He rose to the rank of SGT and was awarded three Purple Heart Medals during his service. Returning stateside after 13 months, he taught counter guerilla warfare at Camp Lejeune, NC for 15 months. His daughter Cyndi was born soon after discharge.  He moved to Oconto  Falls, WI in 1970, working as a carpenter. He married Eleanor Tubbs on July 7, 1973. He also joined the Carpenters Union, moving to the Navarino area in 1977, building their home with some help from his friends. His boss wanted to get into millwright work, and saw Roger as a smart, resourceful man who could learn the trade as he went along. He spent much of his career with Boldt Construction rising to the role of superintendent. He was a hands-on leader, teaching by example, getting the most out of his crews. Paper machines were a speciality, working in most of the mills in the area, installing or rebuilding as needed.  Roger was an avid deer hunter and fisherman, taking yearly trips to pursue those hobbies. Since 2001, he and Ellie have traveled to India Company reunions around the U.S. He had a great memory and could fill in the blanks for some others. He appreciated the renewed, and the new friendships.
Roger is survived by his wife, Eleanor
Daughters: Cyndi Bradley, Barbara Borre, Karen (Josh) Holder, & Ann (Jon) Booth.
9 grandchildren and 2 great-granddaughters
Sister: Kathy (Rick) Loerzel & in-laws: Miriam (Alan) Burchell & Ione Dorschner
Roger was preceded in death by his parents; a brother, Gary; in-laws, Vernon and Ruth Tubbs & Peter (Sandra) Tubbs; and a son-in-law, Patrick Bradley.
Memorial services will be held 11 AM Saturday, September 24, 2022 at the United Methodist Church, Clintonville, with the Rev. Diana Ziegler officiating. Military honors will be conducted following the service by VFW Post #664, American Legion Post #63, American Legion Auxiliary Unit #63, & VFW Auxiliary Unit #664, all of Clintonville.
Inurnment will take place at Bethesda Cemetery, Township of Navarino at 2 PM.
Visitation will be held Friday, September 23, 2022, from 4-7 PM at the Eberhardt-Stevenson Funeral Home & Crematory, Clintonville; and again on Saturday at the church from 10 AM until the time of service.
The family wishes to thank the medical staff at Shawano Hospital and Aurora in Green Bay for the care provided over the years.
In lieu of flowers, memorials are preferred to be directed to the family, for a memorial to be established at a later date.